Get Fake
Telegram Members
Buy Fake Telegram Members : Fake members or virtual members are actually the unrealistic Telegram users which increase the number of members of your channel or group but do not visit your channel posts. In another word, these members do not exist at all and only have a fake profile. You will need to purchase a fake member when you start your group newly so that you can give credibility to your groups or channels.
Adby promotion team, uses modern and active methods which telegram cannot identify to increase the channel's members. In this way, people will actually earn points for joining your channel membership, in last methods for fake Telegram users (virtual numbers) Telegram will sometimes identify fake users in the early hours and will remove them. note that this method is completely different from real members method. 
It is currently the best and most complete way to increase the fake channel members, and other methods have been identified and abolished by Telegram.
Customers who purchase fake members can receive up to 20% discount on fake Telegram view. To receive discount, send a message to our Telegram support after purchasing fake members
How to Receive Telegram
Fake
Members?
In this method members have the lowest drops because they are inactive users and don't have any activity and just for showing high amount of members.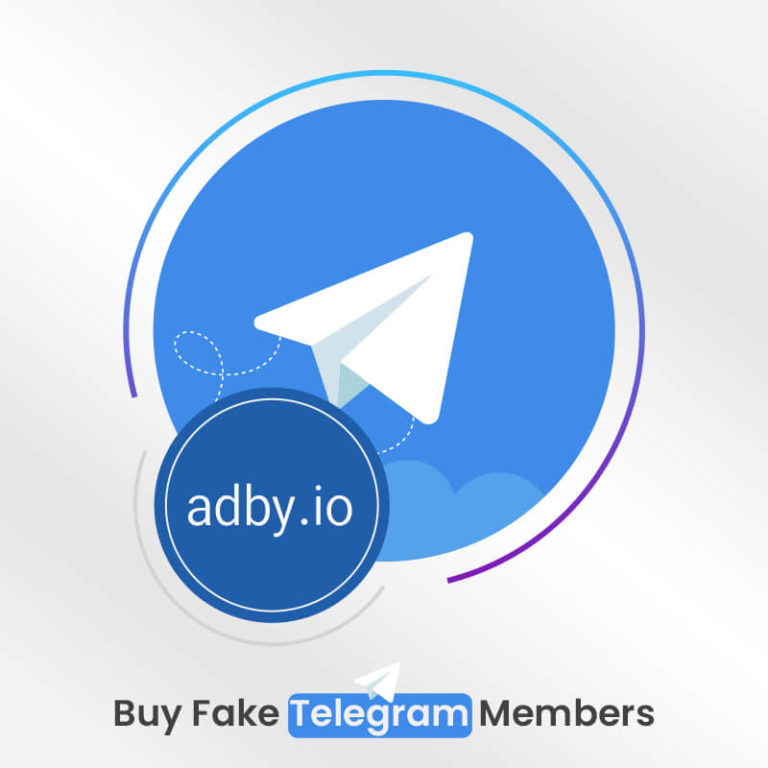 FAQ about Fake Telegram Subscribers
How long takes time to add fake users?
Fake members will add to your channel or group in less than hour. Note: Contact us if you need support before buying in online support
Does fake members have drops?
Fake members are inactive with lowest drops
Is it fake members safe for channel?
Yes, completely safe for all channels and groups
How can I purchase members?
You can see our packages and depends on your need choose one or more and customize your amount