Description
Buy Telegram Account { Safe & Non Reported)
Imagine you are goin to create another Telegram account for your needs, but for creating this secondary account you need a number and sms verification service. So dont worry we will deliver new or fresh account for you after your purchase, then you can set password for it and take control of that account. To protect your account, be sure to enter the appropriate password to login after the first login and specify the username and profile photo.
Buy Telegram Virtual Number
The most important features that a Telegram virtual number should have in order to be trusted and safe are things such as followings:
Telegram Virtual accounts should be secure and protected so that users' information is fully protected
Virtual numbers should not be temporary . This means that permanent access to the virtual account is required, and this access is in fact a guarantee that this number will not be lost for any reason.
The virtual number should have reasonable price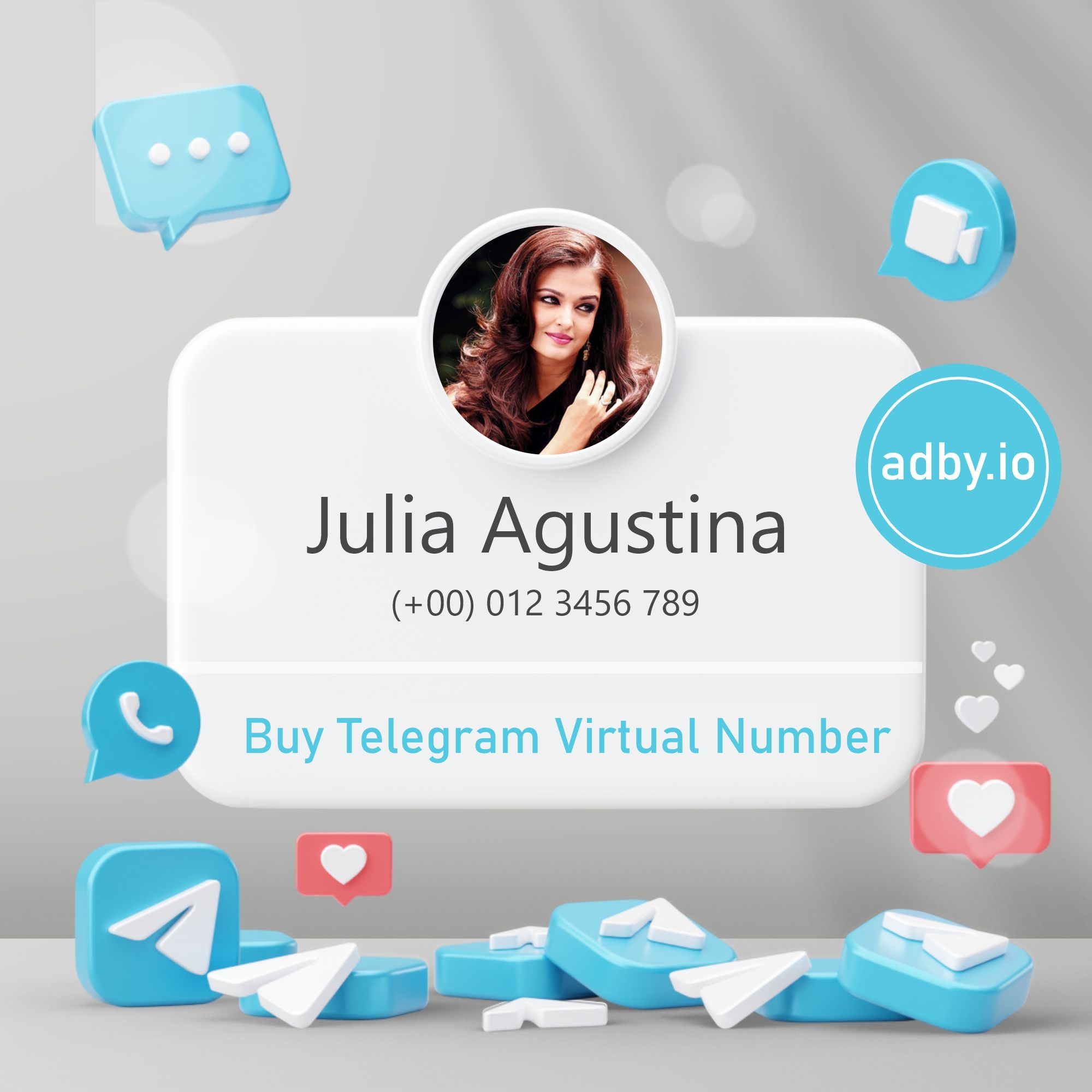 If you are one of those users who are looking to buy virtual telegram number, you should definitely pay attention to the first two features and take these two things seriously. As you know, in the web, various sites offer their services to users to purchase a virtual number. Also we are providing here Telegram accounts  at great prices. With "Adby Social" you no longer need to browse between different websites and platforms and waste your time. Because we are here and based on our long experience, we provide services to you. Adby is considered by many users to be one of the oldest Telegram services provider due to its 24 hours support and the use of non reported numbers , which you can safely go back and forth.
Advantages of Secondary Telegram Account
Real numbers (real Telegram account) are numbers that you receive and use them in the form of a SIM card by registering with different operators. A real number is a number that has a document and this document belongs to a person. These types of numbers are used internally and they are used for making calls and domestic use. It is affordable to buy a real number, but sometimes you do not want any number to be in your name and you actually intend to work in web space or social networks without being recognized or another word you are going to be anonymous.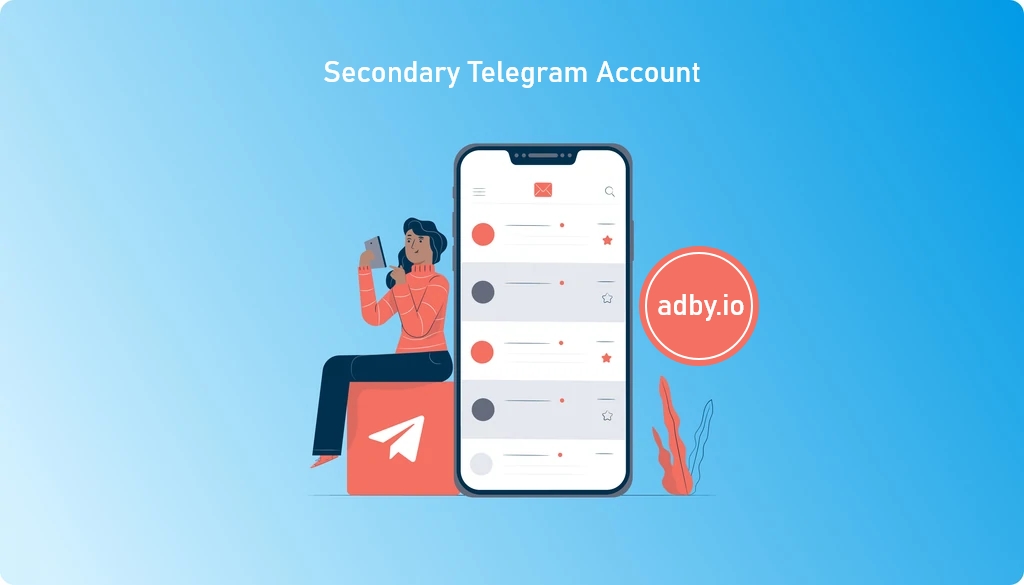 Virtual numbers came into being at a time when the need for anonymity in Telegram had become a basic need for many Telegram users. Using a virtual number, you can protect your privacy in social networks and have a better experience on Telegram app. In this section, we want to tell you what is the benefit of buying a Telegram virtual number for users:
Via virtual number, you can register in the Telegram app without being known and keep your identity secret.
With this virtual number, your privacy is secured and you can use the Telegram service easily and without fear of being followed by different people.
With the help of the virtual number, all the capabilities of Telegram are available to you and you can easily call abroad
By purchasing a virtual telegram number, you do not actually allow your audience and friends to see your real number.
By purchasing a virtual number for Telegram from "Adby", you can have conversations and interact with different users without fear of being reported.
Buy Telegram Virtual Account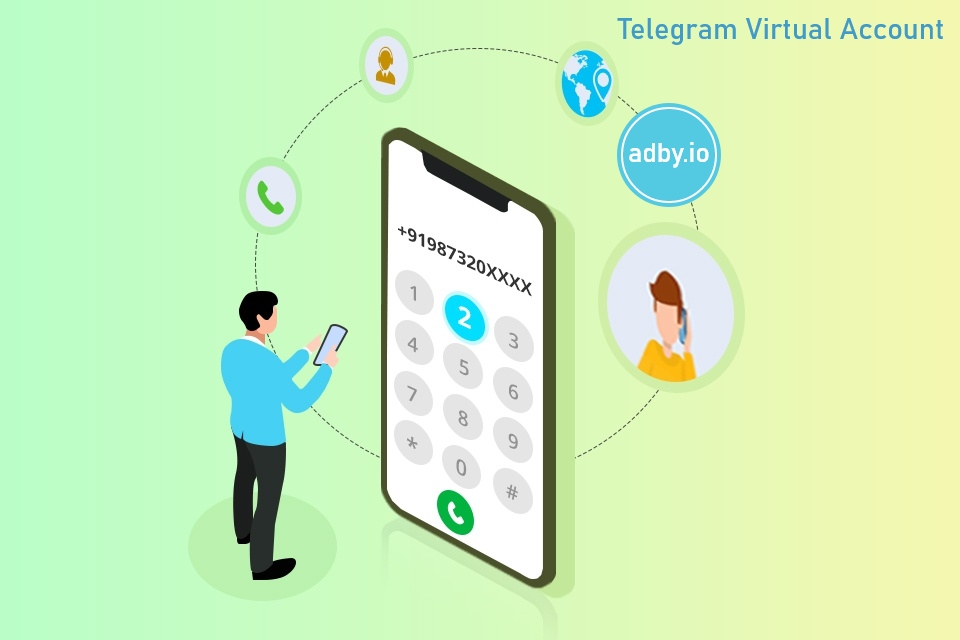 Many Telegram Members like to be present in the Telegram app in a way that their identity be anonymous. As you know, presence in many social medias such as Telegram is only possible with a phone number, so to enter these platforms, you must have a number. When you become a member of Telegram with your personal mobile number, in fact, your identity is obvious to all the contacts and users who have your phone number, and if you need to create another account for Telegram, you can not use the previous number. The best solution to do in this situation is to buy Telegram account (virtual number), use a virtual number, and register your account on Telegram as easily as possible with this number. If you are planning to buy a new SIM card to register in Telegram, not only do you have to pay more, but it is possible that you will get into trouble and problems. By purchasing a virtual number, not only in Telegram, you can easily be present in other social networks and enjoy surfing the web anonymously.