Telegram Self-Destruct Photos 
Self-Destruct Photos: Telegram Messenger In its latest update, has provided the feature to send deleted or Self-Destruct images in normal chat. In this article, we are going to teach you how to send deleted images in Telegram (Self-Destruct). Stay tuned with Adby Social.
In the new update of Telegram 4.2, two important features are presented, one is related to the possibility of adding a bio to the profile, and the other is the possibility of sending deleted images in the Telegram chats.
Sending deleted images in Telegram (Self-Destruct)
Sending a Self-Destruct image in Telegram its very easy and doesn't any difficult process. in order to do this, just follow the steps here:
Launch the Telegram app and enter the chat window you want.
Touch the file upload option.
Now from the available photos or videos, click the video or photo you want to display the settings page before sending it.
Select the icon with the clock symbol from the bottom of the page.
You can now select the time interval you want to display the photo. This time interval can be selected from 1 second to 1 minute. After choosing the time interval you want, touch Done.
Now select the message icon to send the desired photo or video as self-deleting.
You can easily send photos and videos with the ability to be automatically deleted at a specific time in Telegram. The interesting thing about this feature is that if your contact takes a screenshot of the photo you sent, Telegram will alert it to you.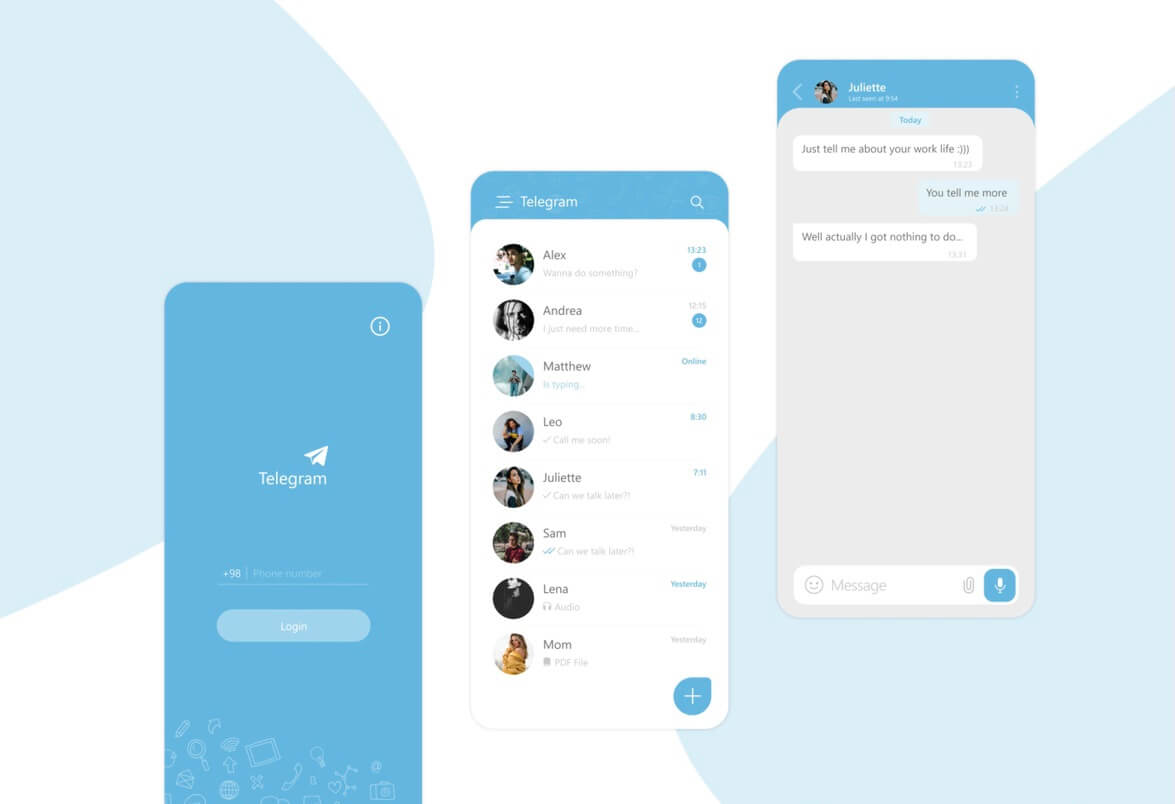 Conclusion
As you can see, in this article we guided you how to send deleted images in Telegram messenger (Self-Destruct). If you need more information about any of the training steps, you can contact the Adby experts for help. Note that this ability its available for mobile apps and doesn't work on desktop programs of Telegram.