Introduction to Remove Telegram Contacts
Unfortunately, the Telegram app does not have the ability to directly delete all contacts from the account. For many reasons you may decide to remove all your telegram contacts. For instance, you may share your telegram account with friends and suddenly all your mobile contacts will be sync to your telegram account. In these situations, your friend can also access your contacts.
Now you may think that how can I completely delete telegram contacts list? There are several different ways we can do this that we are going to explain to you. Note that the first method which will be describe in this article is the best and most efficient way to remove all telegram contacts. We are here to help you do this
1. Remove all telegram contacts via the web telegram version
Best way to delete all the contacts in the telegram is to use this method you need to do the following through your computer or laptop: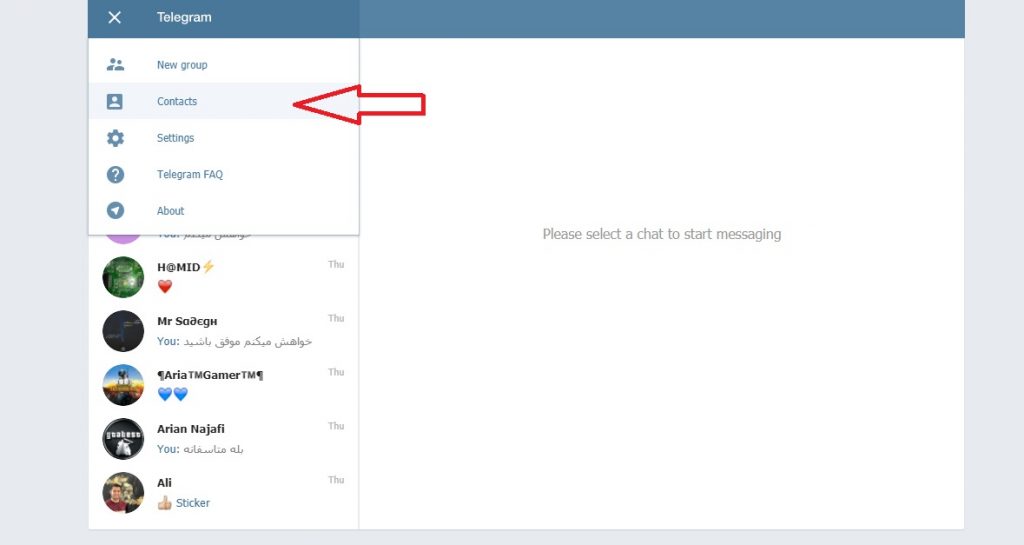 Click on this Link to enter Telegram Web and enter the account which you want to delete its contacts.
Click the tricolor icon in the upper left corner of the screen, then click Contacts
Then click edit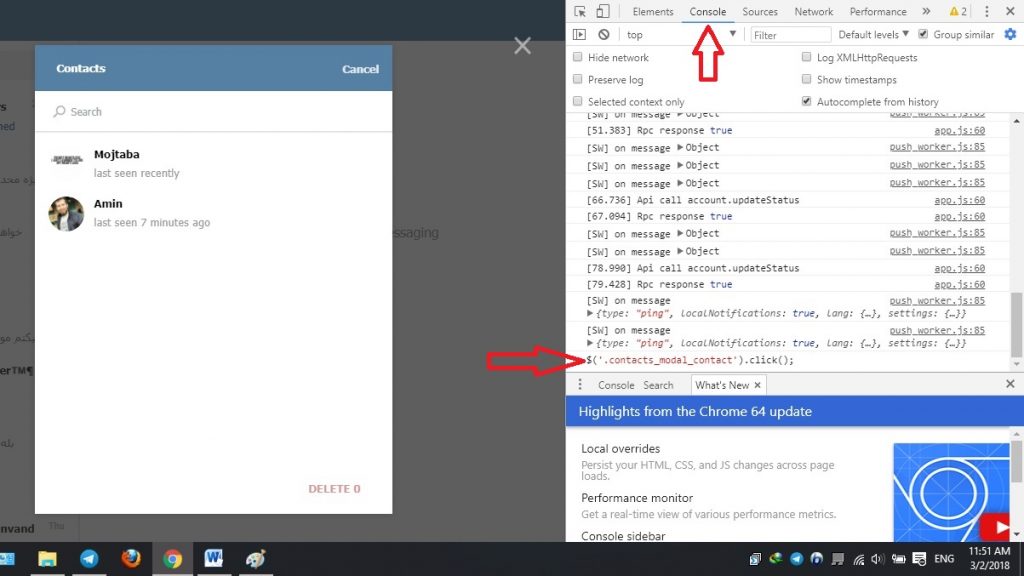 Now right click on the free space of your browser and select Inspect element or Inspect.
In the new opened section choose Console tab
Type the below command in the photo and press enter. You will see that all of your telegram contacts will select.

Click the DELETE option in the window where the telegram contacts are displayed.
Congratulation you are done …
You'll see that all your telegram contacts were removed. This method is very simple and is currently the best way to delete all contacts in the telegram.
2. Remove Telegram Account
The second way you can use to remove all your telegram contacts is to remove or delete your Telegram account. Keep in mind that in this method all of your chats, media and all things will be removed. In this way, after your removed Telegram account you have to create a new Telegram account with the same mobile number. For more details about how to remove telegram account see tis article.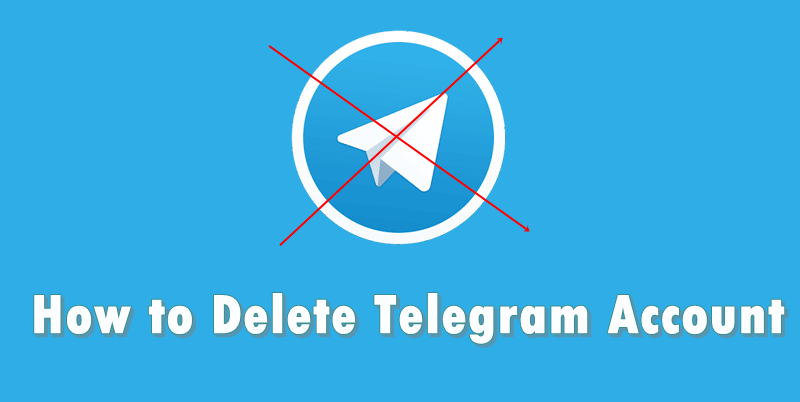 3. Remove Contacts on Telegram app
Last method for removing all your telegram contacts is only applicable if your contacts are not too large and you can delete them manually via the telegram app. This way you should follow these steps to delete each contact:
Enter the Telegram and click the three-line icon in the upper right corner of the screen.
Choose Contacts
Choose the contacts you want to remove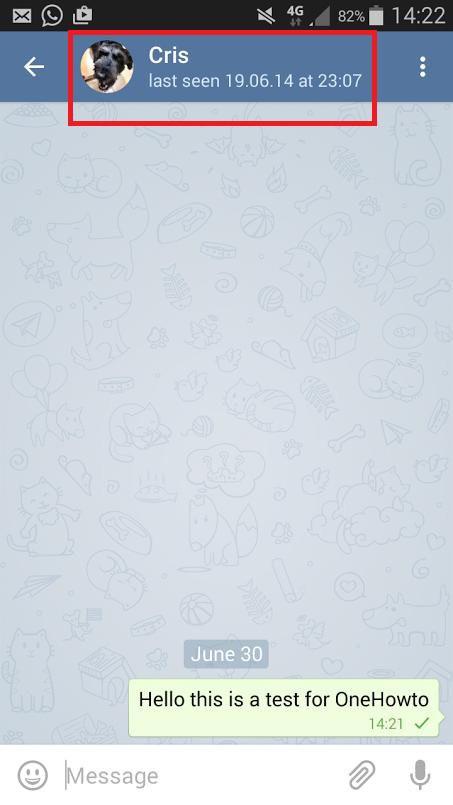 Touch the three dot icon in the upper right corner of the screen
Choose Delete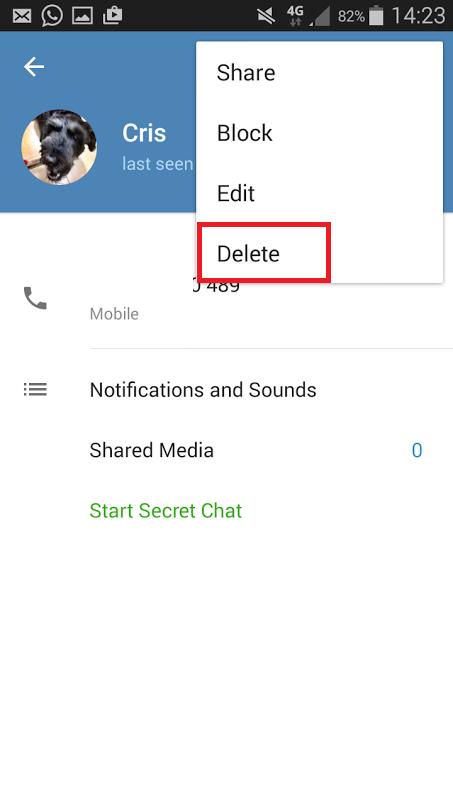 As you can see your Telegram contact removed. as we said before this method its for users with a few contacts because you should remove the contacts one by one.