How to Get Telegram Backup
Most of telegram users are worried about losing their chat archives and conversations on the Telegram app, so they are looking for ways to back up the content of the telegram chats. In this article we are going to talk about Telegram backup and how to back up chats and explain the possible ways to do this process. If you have any problem or question about any methods which will be describe, you can get more detailed help from our online support.
Method 1 : using "Save Telegram Chat History" extension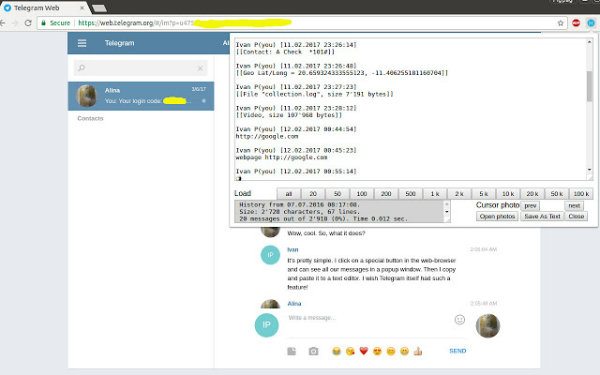 If you are using Google Chrome on your computer, you can install the Save Telegram Chat History extension and take a telegram backup. This extension makes it easy to backup your telegram chats. So in order to use this method you should first install the extension in your Google Chrome browser. After that go to the web version of Telegram (https://web.telegram.org) through the browser. Log in to your account and click on any of the chat windows you want to back up from. Now run the "Save Telegram Chat History" extension" to start the telegram backup process. In this case, backup time will depending on the amount of information available in the dialog
Method 2 : Backup via Printing Cahts
This method maybe little strange for you , but it's still one of the most applicable back up methods. In this method, you can print paper telegram chats, so that you have a physical backup of telegram. This way is most applicable when you have limited important chats. As we mentioned, there is no virtual technique used to back up the content of telegram, but rather the chat will be printed on paper.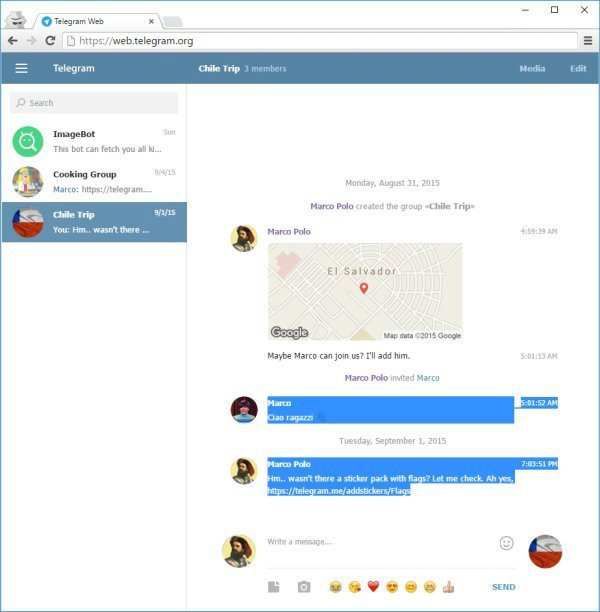 In order to do backup via this way, you should have access to the printer to print the chats you want on paper. If everything is ready, you just have to log in via the web version of Telegram to backup. Now go to the chat window where you want to backup the chat. Select the part of the conversation that you want to print or backup from its content (Note: just select the entire content of the chat window you want to print.) Press the Ctrl + P keys on your keyboard or enter the browser menu and click Print.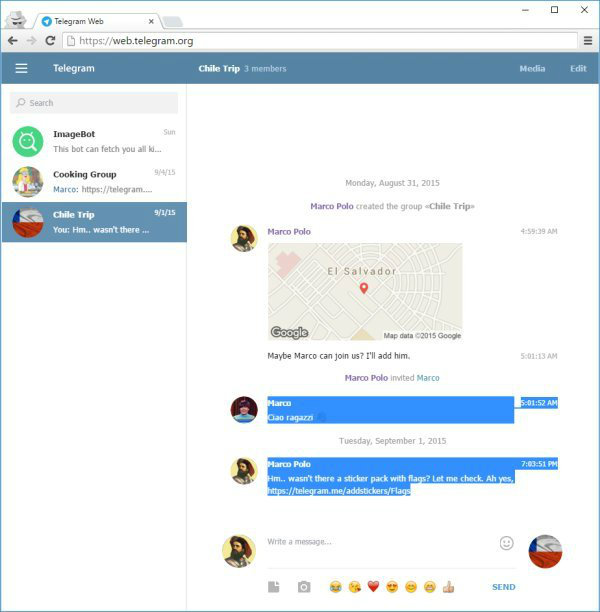 Check the Save as PDF option. Check both "Background Graphics" and "Selection Only". Finally, click Save to print all the content of the selected chat. Via this method you have a physical backup from your Telegram chats. Note that in some browsers this method backup may be different, if you have any problems with each of the steps described, just contact our online support to and get help.